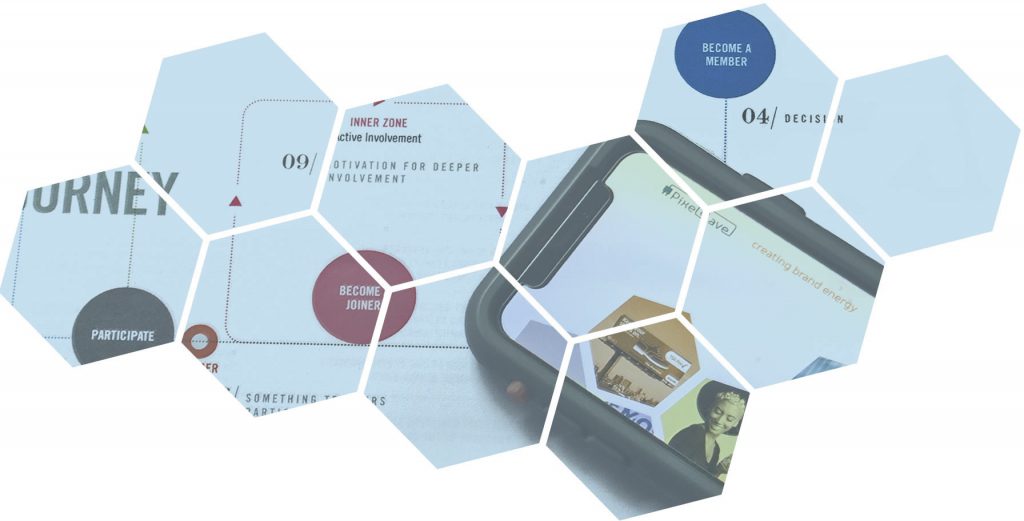 About Pixelslave
Pixelslave is a brand innovation agency providing 360º integrated communications. Importantly, interactive isn't a buzzword or an add-on for us. It's core competence. It's who we are. We're agile and responsive and we thrive in an environment that constantly presents us with new technologies, new resources and new avenues for building emotional connections with people.
Digital is no longer a media channel. It is central to people's daily interaction with the world and each other. Pixelslave embraces the opportunity to innovate brand interactions that bring value, meaning and joy to an engaged community. By creating great interactive experiences, Pixelslave builds brand preference and drives ROI for its clients.
Founder Bios
Allan Finkelman
Chief Brand Strategist


Allan began his career in New York City providing creative services for big brands including American Express, Nike, Smirnoff Vodka and the US Army.
After a stint as VP Marketing for a wireless data technology company in which he led all branding and marketing initiatives, Allan moved back to agency-side brand services, providing global brand consulting for Coca-Cola, Intercontinental Hotels Group, Gore, Robert Wood Johnson Foundation, and Alamo Rent-A-Car. During this period he also fine-tuned his digital specialties to apply his brand-building strategies to the web.
This culminated in 2010 to co-founding the digitally-centric branding agency, Pixelslave. The agency has brought it's big-brand experience to growth-stage companies. Pixelslave has provided branding, advertising and digital services for global, national and regional initiatives.
Pixelslave's cutting edge work and campaigns have been recognized with Addy Awards, Art Directors Club Merit Award, One Club Honorable Mention. Also, The World Park campaign for Central Park won a prestigious feature in Communication Arts Interactive Annual as well as mention in design blogs and books for it's innovative use of digital technologies in an urban landscape.
Connie Finkelman
Experience Architect


Connie has over fifteen years of web development experience working for both agencies and corporations. She has built web experiences for Coca-Cola, Carnival Cruise Lines, Office Depot, Kroger, Mercedes Benz, Ciba and others. She has built multi-national and multi-lingual sites in languages as diverse as Arabic, Japanese and Polish.
Connie's experience working on top-tier branding, e-commerce and B2B sites has given her expert-level insight into enterprise web application development, site optimization, front-end architecture and user experience design. Because Connie also has a BA in graphic arts she brings an aesthetic sensibility not usually found in developers.
Connie has guru-level mastery of HTML and CSS and can work comfortably in all common server-side platforms. Her expertise extends to mobile and responsive development. Among her many noteworthy projects, she prototyped and built the front end of Office Depot's iPhone and Android applications and her iPhone interface for The World Park project was featured in Communication Art's Interactive Annual.
Agency Services
Brand Strategy and Positioning
Brand Identity
Integrated Marketing
Advertising
Interactive Strategies
Creative and Design
Social Media and Influence Marketing
Website Development
Mobile Strategies and Development
Brand Innovation
Media Strategy
Media Management
Awards
One Club Honorable Mention
Communication Arts Interactive Annual
Communication Arts Photography Annual
Art Directors Club Merit Award
Echo Award
Addy Awards
Awwards.com Site of the Day
CSS Awards Site of the Day