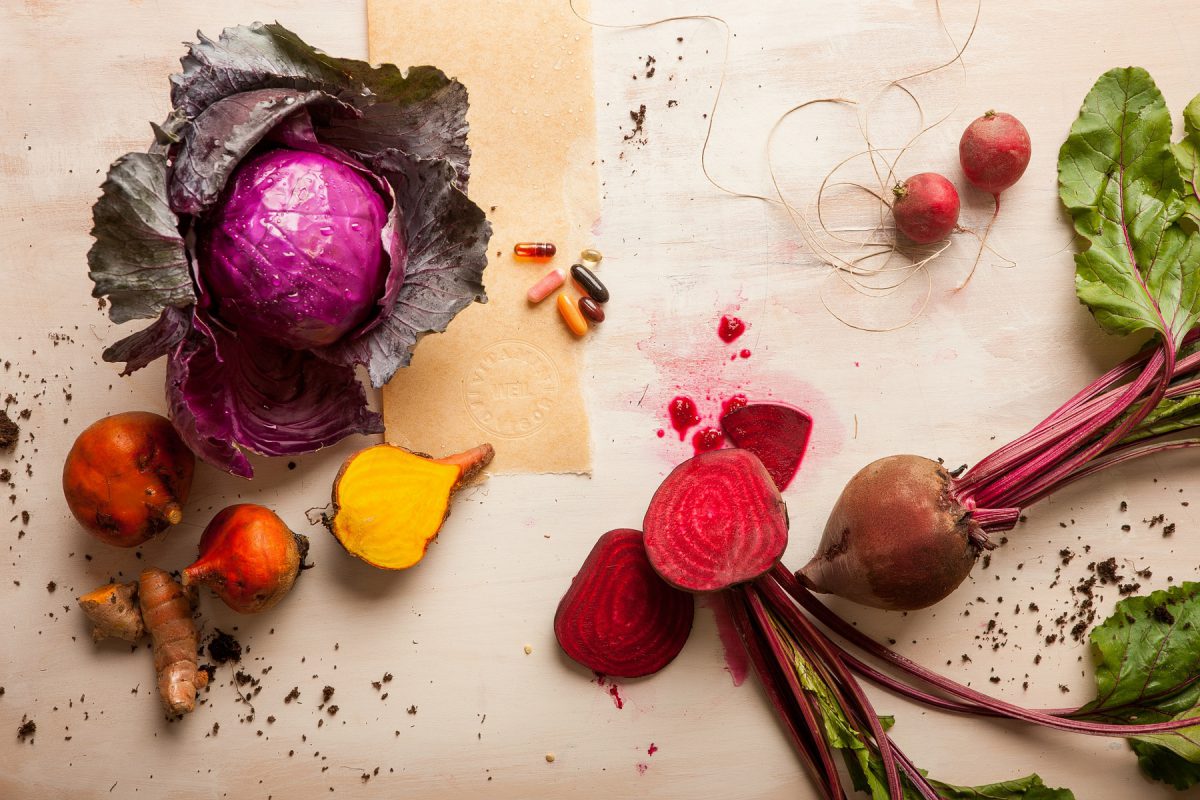 The Weil Vitamin Advisor had a few challenges to maintaining healthy growth (no pun intended). First, they needed to attract younger customers as their aging base could not be relied upon for continued growth. Second, their celebrity founder, Andrew Weil was well into his 70s. The brand needed to be protected from any possible health related concerns for the iconic figurehead as well as a potential for loss of relevancy to a younger audience. Finally, the Weil products are premium priced. With all of the discount wellness options available, the Weil product line needed strong reasons to believe in easily grasped way.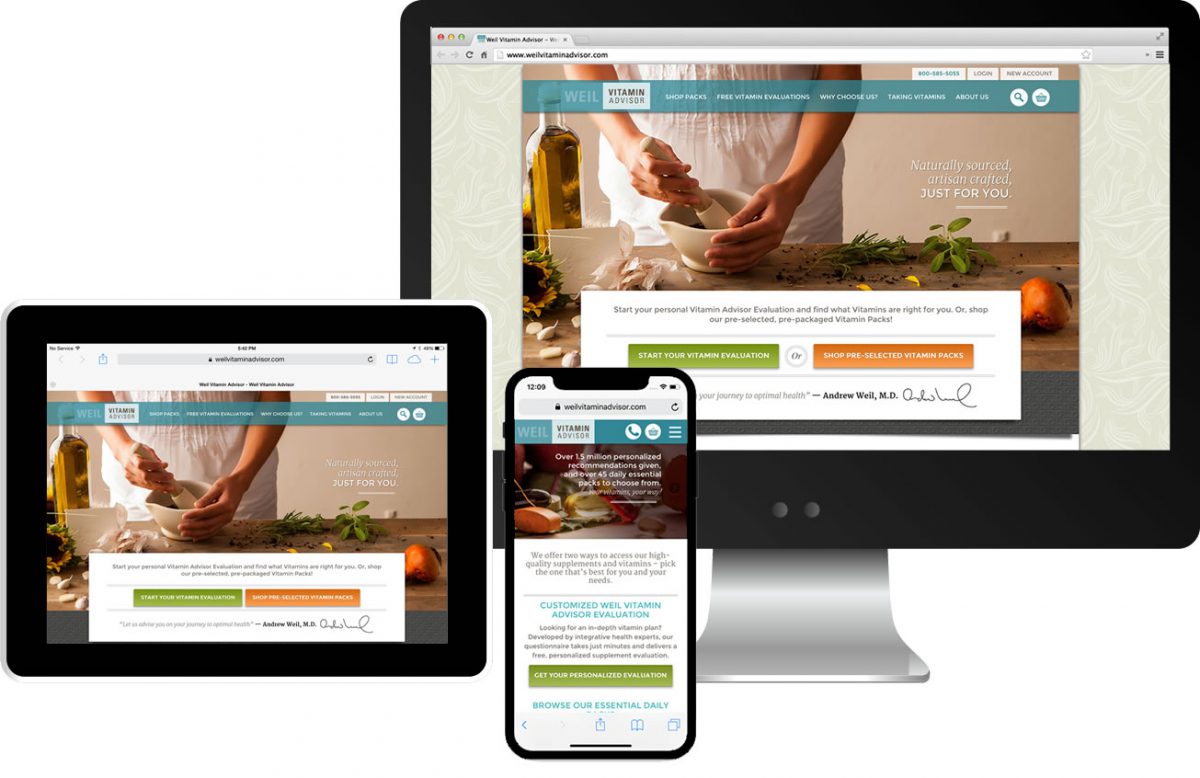 The Weil Vitamin Advisor provides vitamin and supplement recommendations based upon an in-depth questionnaire about health history, lifestyle and goals. Messaging emphasized the fact that it is an integrated approach with More than just pills! It's a personal lifestyle program. We tapped into the target audiences' mindset with Naturally sourced. Artisan crafted.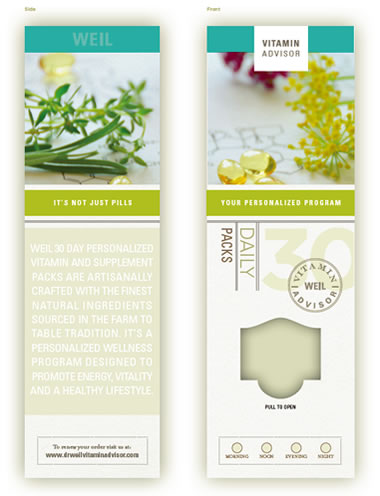 We saw product fulfillment as an opportunity to improve and extend the brand experience. We redesigned the dispenser box that their daily paks come in and added messaging and offers to the delivery in order to increase perception as a premium program.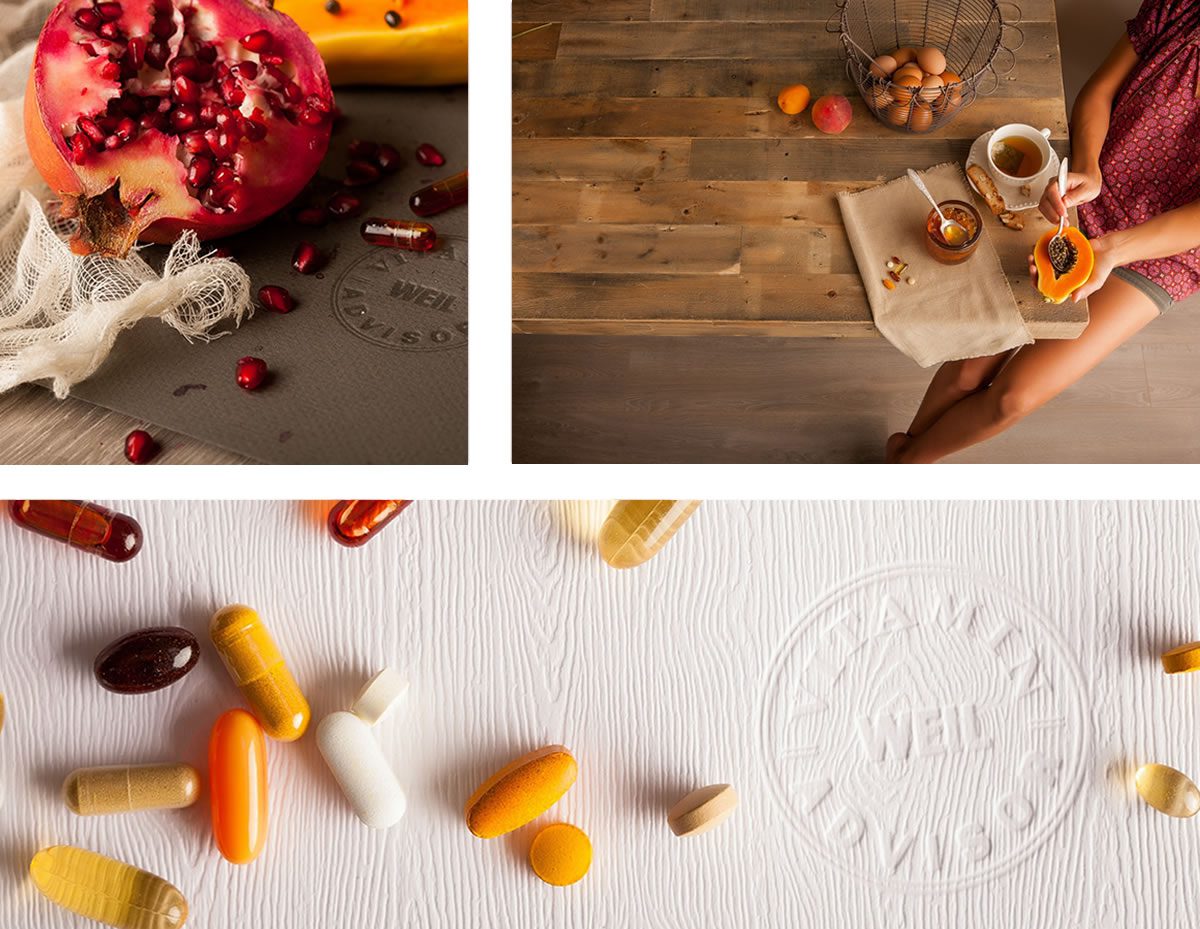 We did a brand photoshoot, both lifestyle and still life to create ownable assets for all communications. We also developed a marketing plan and media plan, both of which were executed internally by the brand.